Super Fun Kids Magic Shows
This is a fun-filled birthday party magic show filled with effects designed just for your child's celebration. No matter how big or small your event happens to be: the birthday child will the star of the show; and all of the other kids will be laughing, applauding,  and having a great and memorable time. The DZ Magic birthday magic show is filled with audience interaction, giggles, amusement and amazement. This show is ideal for girls and boys ages 4-13.
We focus on maximizing interactions per minute -- so that the children are actively engaged throughout the magic show.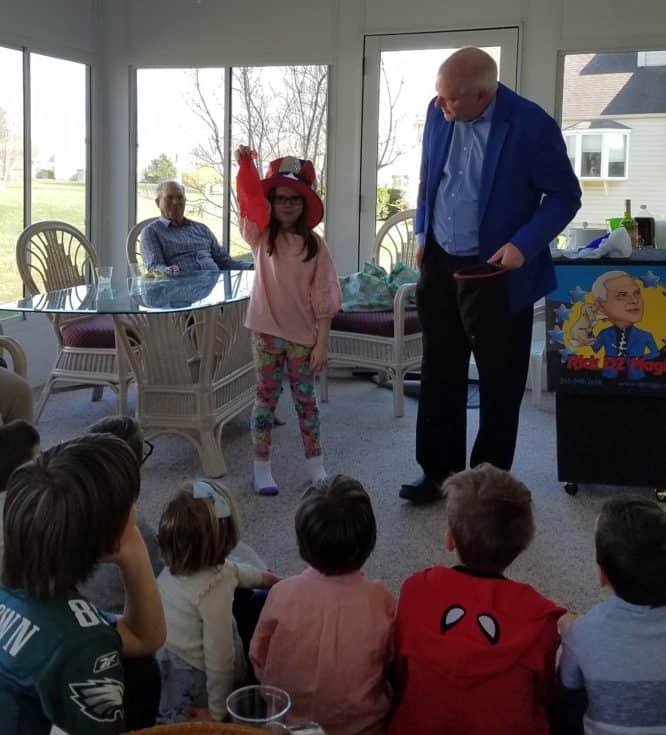 What you Get:
All Birthday Party Magic Shows Include:
Age Appropriate Show
Squeaky Clean & Funny
Completely Self Contained
Super Interactive & Fun
Stress Free Setup
Professionalism - 100% Guarantee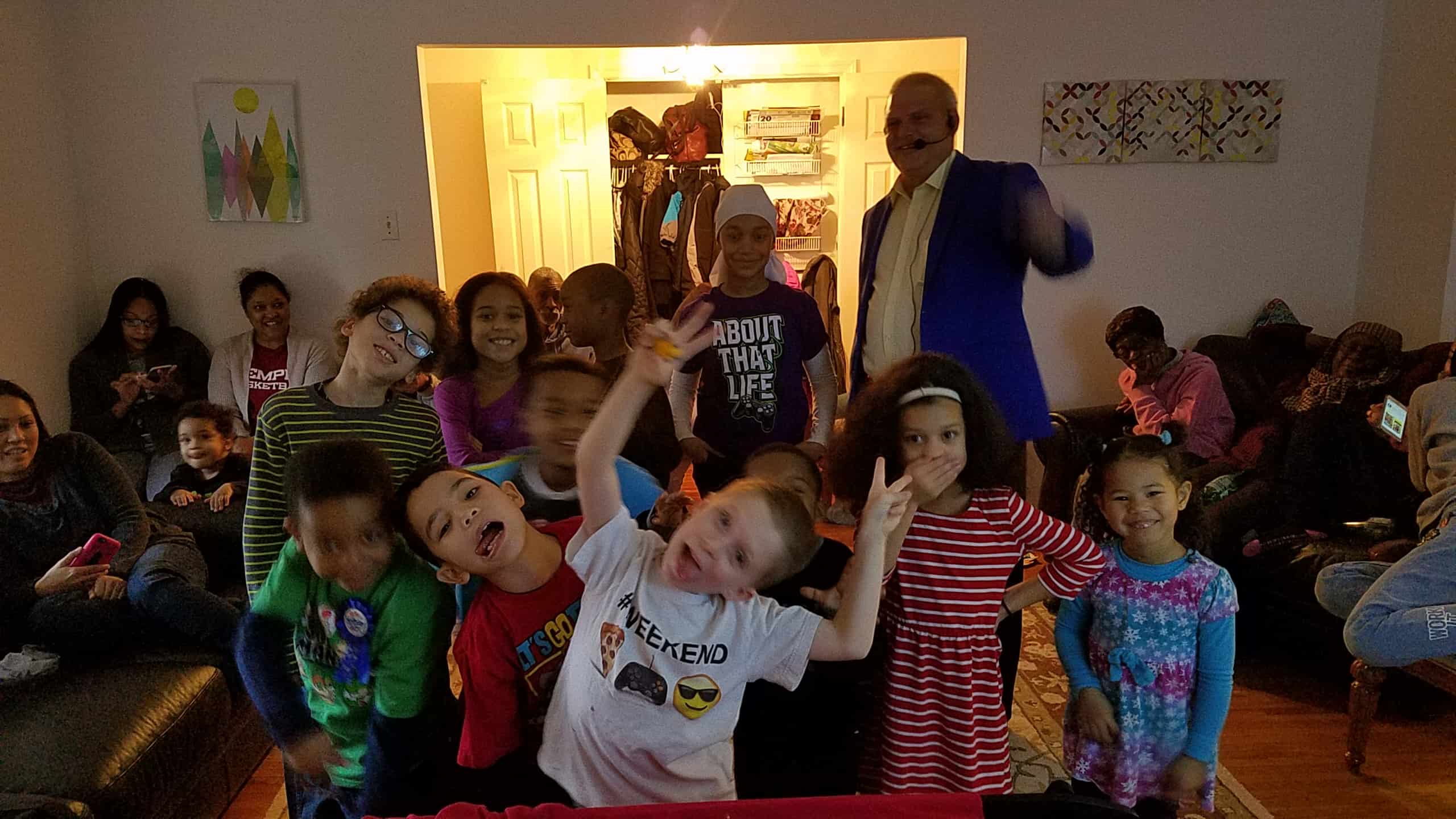 Frequently Asked Questions (FAQ) about Birthday Magic Shows
There are several questions that often come up when we are contacted about a performance for children, such as a kid's birthday party. Many of the same apply to Camp, DayCare, or School shows in the Philly Suburbs.
Q: What do I need to do?​
A:Simple, as the party organizer you need to do very little! We will need the space, time and details of of show venue. We'll do the rest. We can help in other areas as well, such as providing a themed decorated cake and goodie bags. In addition, we can also do balloon sculptures  and even offer magical games (with prizes).
Q: What happens while the magician sets up?
A: Setup is a fairly quick process, which takes about 5 minutesr. Ideally, children would be kept in a different area than the magician while they are setting up props and equipment.This keeps all the surprises and secrets hidden which maximizes their impact later, during the show.  Packing up afterwards also  takes less than 5 minutes.
Q: What sort of area is needed for the show?
A: The magic show is generally designed to take up just a small space for a performing area itself, but there ought to be some open space for kids to sit and enjoy the show. If parents wish, some blankets or pillows go a long way towards making the audience feel more comfortable. Preferably, the show should be held indoors, to avoid any last minute problems with the weather.
Q: Are there any give-aways at the magic show?
A: As part of some packages, a goodie-bag filled with magic tricks and an activity booklet is available. For the party planner, this takes one task off of their already full plate. The give-away is magic-oriented, which mean that the the party doesn't end with the performance - the children will have magic tricks & illusions they can learn and show to their family and friends.
Q: Are photos & videos permitted?
A: Yes. Please feel free to record whatever you like to preserve your memories of your event.
Q: What sort of packages do you offer?
We offer several different show packages (which are the best deals) and can customize for the specific needs of the event. For more details on Birthday Party Packages, please see our Birthday Party Package Site.
In Short, we offer a 30 minute+ show or a 45 minute+ show. Balloon sculptures and an illusion where the birthday child appears to float in mid-air are included or available as options for birthday party show packages.
Please contact us at [email protected] with your needs and to obtain additional, free information:
Rick Dziekan
DZ Magic