Awesome Fun Kids Library Magic Shows
A 45 minute+ fun-filled customized library magic show.

Add excitement, laughs, and a ton of fun to your Library's reading program

Your event will get an expert children's entertainer who is a master pro at creating successful children's magic shows.

Your attendees will be engaged, entertained and empowered to the maximum degree

Highly interactive

All the kids will be giggling, laughing, applauding, and having a great and memorable time, learning all the while!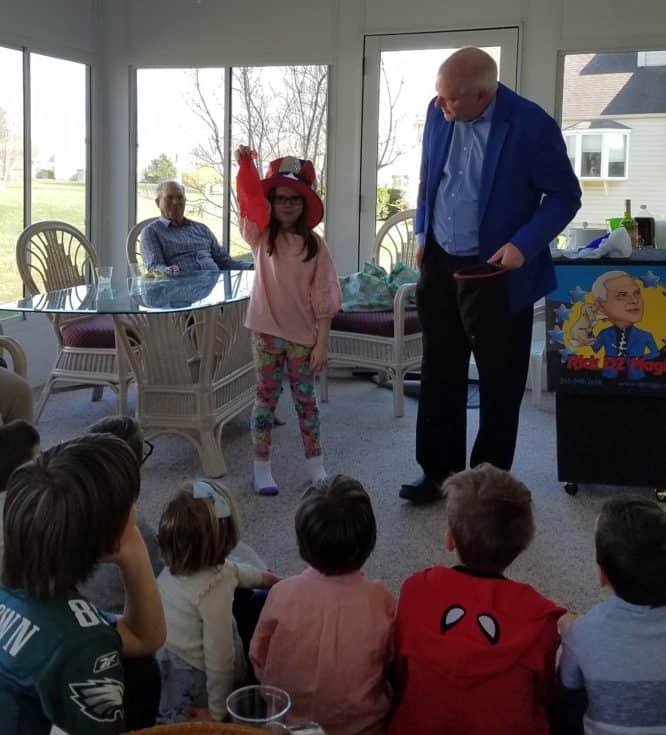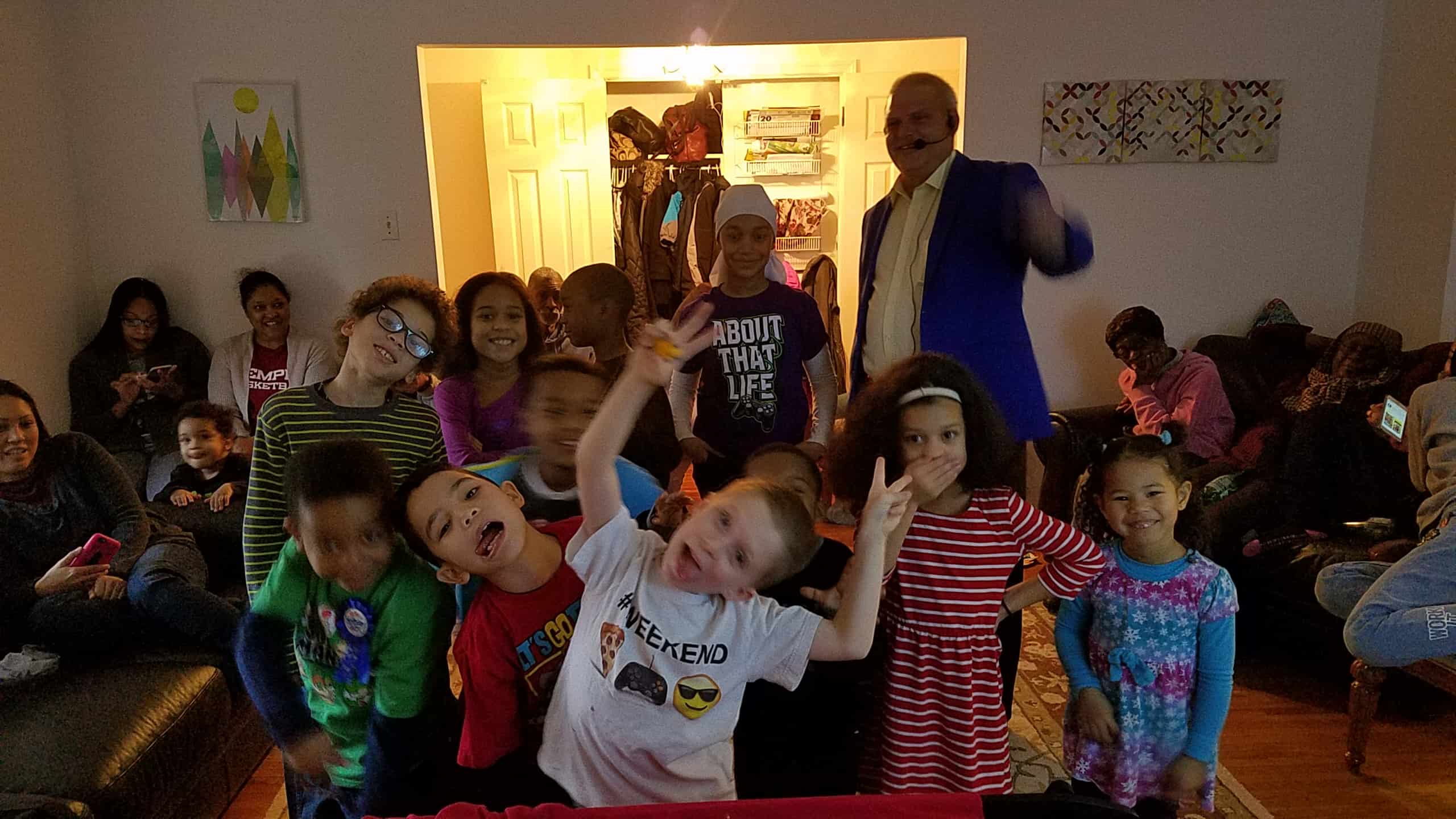 Magic Shows: An Ideal Choice
STRESS-FREE: Rick arrives before the show to allow plenty of time for setup, greeting everyone, and putting on a great show.
EASY: The show takes up a small space, wherever YOU like, and there's no mess to clean up.
HASSLE-FREE: Rick is responsive whether contacted by email or phone and is sure to help you plan the perfect party by quickly addressing and questions or concerns.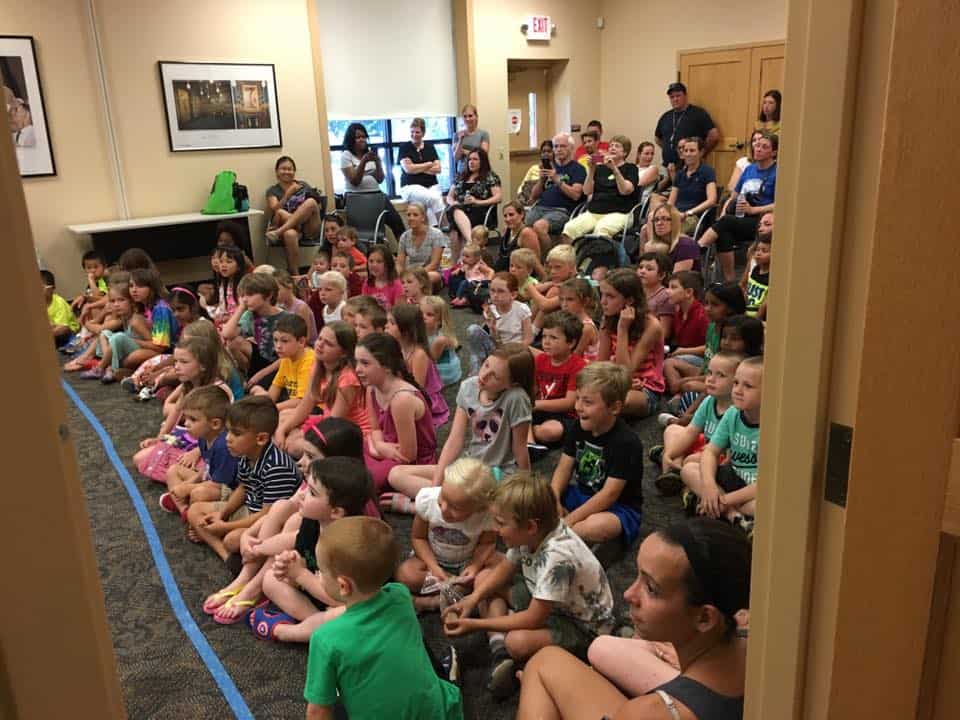 A Unique Magical Experience for Libraries
The DZ Magic library program includes material designed to emphasize the power of reading and the wide variety of materials available at the library, such as:
From a random book selected off the shelf by a volunteer, a blindfolded Rick the magician can still read words from any page selected by a volunteer!

CDs and DVDs appear and change colors on command by an audience volunteer

An ordinary notebook transforms into an empty stamp album, and then again into an album filled with colorful stamps from all over the world - everyone helps!

The book "Have you Filed a Bucket Today" comes to life as the entire audience adds and takes away from my "invisible" bucket, emphasizing reading with a strong moral theme.

The audience comes up with random numbers, and when they add them up, they exactly match a volunteer's library card number!

The audience comes up with a wacky adventure story, mad-libs style, and it turns out to match exactly the magician's dream from the night before!

A few magic effects can be taught to the audience, emphasizing that the real secrets of magic are in books (available in section 793.8)!
Please contact us at [email protected] with your needs and to obtain additional, free information:
Rick Dziekan
DZ Magic
Contact Us!
Contact ASAP to book Rick DZ at your event!