Bucks County, PA Magician
Bucks County, PA Magician
Make your Bucks County events unforgettable with the top magician in the area - Rick Dz from DZ Magic.
From Doylestown to New Hope, and every place in between, event and party planners in Bucks County have consistently chosen Rick Dz and DZ Magic to bring joy and wonder to their celebrations.
Rick has been the life of the party at birthday celebrations, family gatherings, and festivals in Bucks County for years, offering a blend of humor and magic that leaves audiences of all ages spellbound.
Magic Shows Tailored for Your Bucks County Event
Rick crafts each magic show to suit the specific needs and desires of your audience, balancing silliness and light-hearted sophistication to create a performance that is just right for you. From hilarious routines like the "knotty silks" to mind-bending psychic experiments, Rick's magic shows offer something for everyone.
Contact DZ Magic Today
To make your party simple, fun, and magical, call 215-948-2658 or email [email protected] to arrange a show with DZ Magic today. Explore the wide range of shows we offer on our homepage or learn more about our special birthday party magic on our dedicated page.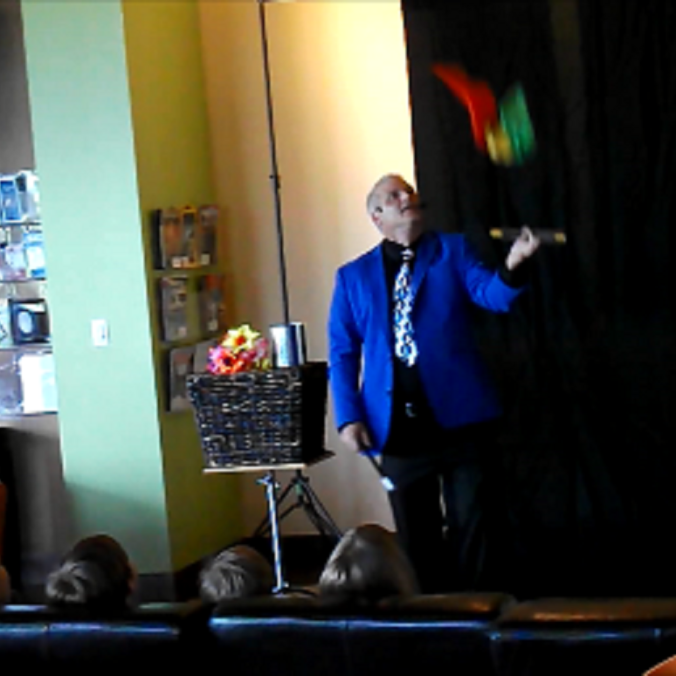 Planning a Bucks County Birthday Party?
Keep the children entertained and engaged with a birthday party magic show, where the birthday child becomes the real star of the show, performing many of the magic tricks themselves. These interactive shows, lasting 30 minutes or an hour, empower children and provide a truly fantastic experience that they will remember forever.
Expect the Best with Rick Dz
Rick, a magician trained by some of the top national magicians and a mentor to young magicians in Bucks County since 2005, is constantly innovating, creating new illusions and tricks that are exclusive to his shows. Booking Rick for your Bucks County event promises a magical experience that will be the talk of the town!
Your VIP is the Star of the Show
Rick ensures that your VIP, whether it's the birthday child, a grandparent, or a special volunteer, becomes the star of the show, creating magical moments on stage that will be cherished forever and shared widely on social media.
---
Feel free to let me know if there are any specific changes or additions you would like.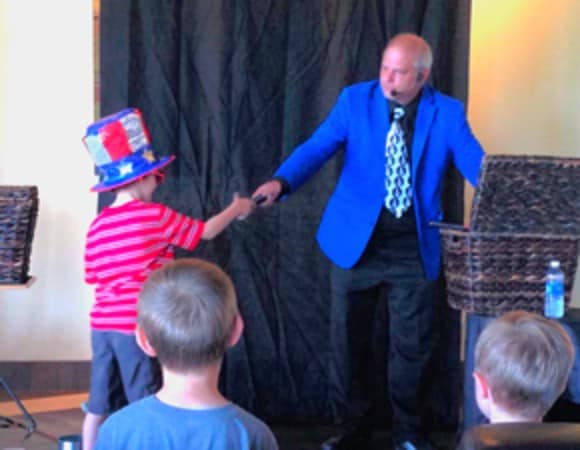 Bucks County Birthday Party Magic Show
Give your child a birthday party they will cherish forever with Rick DZ's comedy magic show, filled with non-stop laughter and audience participation. Your child will become the star of the show, assisting Rick with magic tricks and even floating in the air to the cheers of "Happy Birthday, [NAME]!"
Rick tailors his magic shows to suit different age groups, ensuring a customized experience that keeps all the children engaged and entertained from start to finish. Whether it's a festival, a library show, a summer camp, or a holiday party, Rick brings the magic to any Bucks County event, delighting both young and old alike.