DZ Magic is the best choice for an Cheltenham, PA Magician
Looking for Party Entertainment in Cheltenham? It's easier than you think. Have a magician from DZ Magic perform at your home in Cheltenham -- it's an unforgettable experience. You'll be astounded by miracles that happen literally right in front of you and your guests. An unique experience that has to be seen to be believed. As a professional magician in Cheltenham, we are DEDICATED to making your event special and extra fun.
Please visit our page dedicated to  Birthday Party Magic or explore our site to see what sort of other wonderful magic offerings we can provide in Cheltenham PA. ​
Please contact us at [email protected] with your needs and to obtain additional, free information:
Rick Dziekan
DZ Magic
Cheltenham's "magician's magician"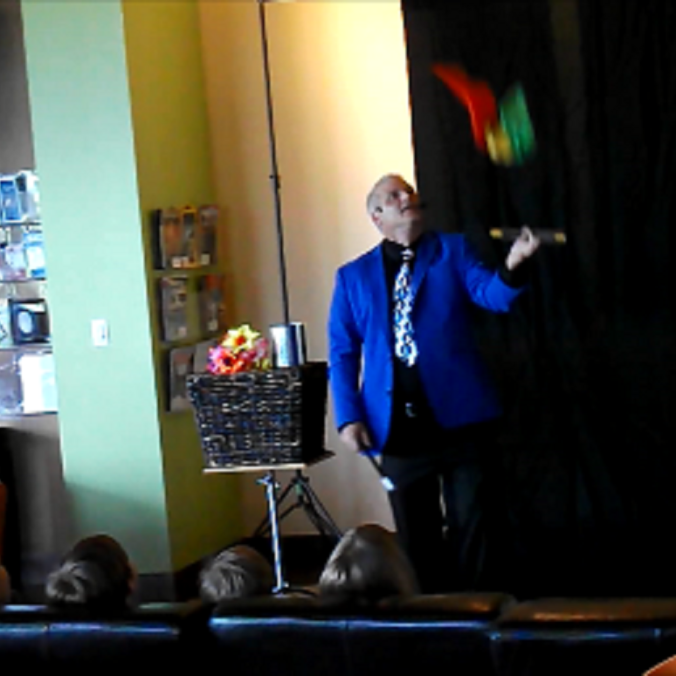 Your VIP is the Star of the Show
Whether it's a birthday child,  grandmom, a special volunteer, or anyone else you'd like to honor, Rick will ensure that an effect is incorporated into the magic show which makes them the star of the show. They will have the opportunity to be on stage and make the magic happen. This is a wonderful photo opportunity and will be remembered forever! There's no question - if you want magicical entertainment in Cheltenham that's fun for the whole family, DZ Magic is your solution.
Ultra High-Energy!
Incredibly Visual!
Your magician has worked for years to assemble an array of colorful, VISUAL magic! The presentation is direct and clear -- easy for young kids to understand, and still engaging to any teens and adults in the audience!
Lots of Laughs!
Kids won't stop laughing for a second during the magic show. It's chock full of family friendly, 100% clean comedy that's a hit with all ages!
Cheltenham Birthday Party Magic Show:
Planning a birthday party in Cheltenham PA? Book a birthday party magic show from Cheltenham's Expert Magician Rick DZ Magic!
You'll be a celebrity parent because your child will be the superstar of a unique magic show. All the other guests will also have a fabulous time and will remember the party for years to come.
It's Hilarious! Astonishing! Amazing! And just plain fun!