Rick Dz is the #1 Expert in Children's Magic in Upper Dublin PA.
Looking for someone who can add excitement, laughs, and a ton of fun to your children's event in Upper Dublin/Dresher PA?
Look no further! I'm Rick Dz. Over the years, I have become an expert entertainer for school events, Libraries, club meetings, museums, kid's organizations, and am a master pro at creating successful birthday parties in Upper Dublin. I absolutely love working with kids. I've created and refined a show that is designed to keep the kids engaged and entertained to the maximum degree.
My show features side-splitting comedy, astonishing levitations, baffling vanishes, and so much more! Since my style of magic is highly interactive (as well as 100% safe and family friendly), many of the kids will get a chance to participate in the show by assisting me with the magic.
My past Upper Dublin & Dresher PA clients will be happy to tell you that I take care of everything from the moment I arrive to the moment I leave, so that your event goes as smoothly and as stress-free as possible. It is my goal to make your event wildly successful for both you and your guests. If you have any questions or concerns about myself or my show, please do not hesitate to give me call.
Guarantee
I am so confident that I will add more value to your event than any other magician that I stand by a 100% money back guarantee if your guests do not absolutely love the show.
Interested?
I would love to be at your next kids Lower Providence event or child's magic party.
Please contact us at [email protected] with your needs and to obtain additional, free information:
Rick Dziekan
DZ Magic
Upper Dublin's #1 expert for kid's magic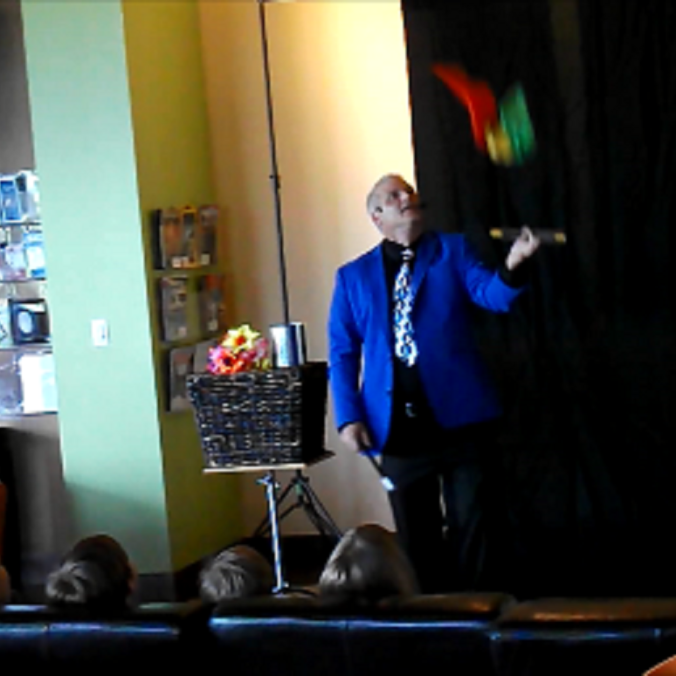 Your VIP is the Star of the Show
Whether it's a birthday child,  grandmom, a special volunteer, or anyone else you'd like to celebrate, Rick will ensure that an effect is incorporated into the magic show which makes them the star of the show. They will have the opportunity to be on stage and make the magic happen. This is a wonderful photo opportunity and will be remembered forever! There's no question - if you want magical entertainment in Upper Dublin or Dresher that's fun for the whole family, DZ Magic is your solution.
THE SHOW
Each show is custom made and tailored to fit each audience that I perform for. Since every child is unique and different, they deserve a magic show just as unique and different as they are.
Contact me for information about motivational, educational, or themed magic shows.
Examples of Tricks
All of the kids will get a chance to participate in the show by assisting the magician in some of these kid friendly favorites:
You will never see another show start quite like this. To make sure the audience is ready for a good show, Rick kicks things off right by showcasing the first trick he saw as a child, the one that inspired him to become a magician.
Another magic trick will get the kids energized and excited. Colorful silks pop, fly, and vanish all over the place. For years, this set of effects has been a smash hit at every single kids event he attends.
Once the audience settles from applause, he will demonstrate how magic can be done with no props whatsoever. This miracle will take place over and over again inside of a volunteer's own hands!
Next, he shows off with the hilarious help from an audience member, a devious way to produce an American Icon – the American flag! Just when the audience suspects what may be going on, there is a staggering twist.
In order to make this a super special occasion for the kids, Rick will make each of them the star of the show! They will will learn the ins and outs of being a magician by the climax of the show and will perform alongside Rick in one of his most memorable illusions. The audience will remember this moment forever.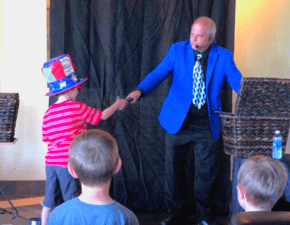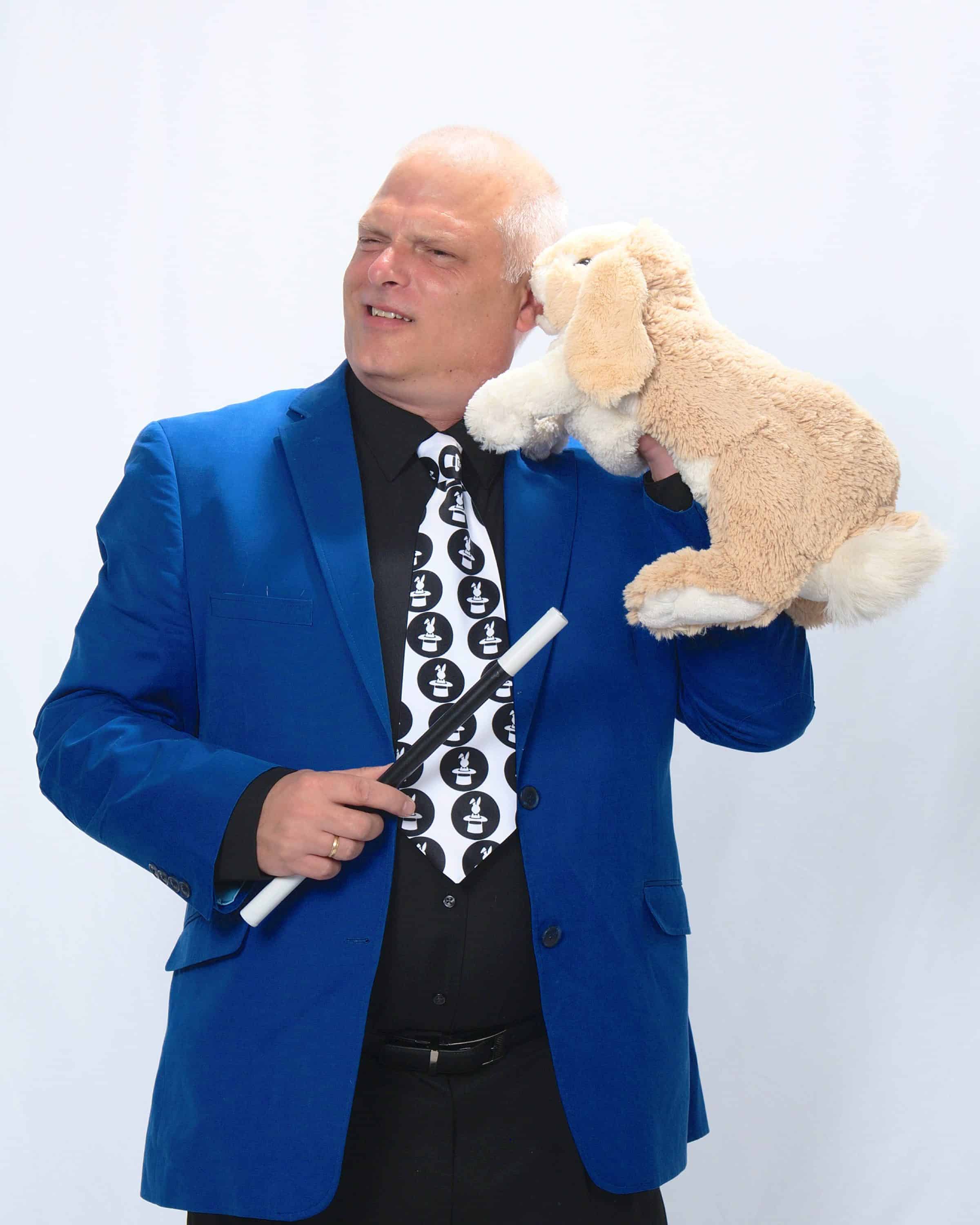 Upper Dublin & Dresher Birthday Party Magic Show:
Planning a birthday party in Upper Dublin PA? Book a birthday party magic show from Upper Dublin's Most Expert Magician.
You'll be a superstar parent because your child will be the star of a unique show. Everyone else will have a fabulous time and will leave a lasting impression. Rick wants your party to be one to be remembered.  He uses magic, comedy, and lots of audience participation to get the crowd involved with the show and keep everyone entertained throughout the performance!
This show is custom themed for having fun at a birthday party. Each show is clean and family-friendly, packed full of fun, comedy, audience interaction,  and of course amazing magic!  There are several different packages available that you can choose from, and we can customize further from there.  The fun and magic is still the same in each performance you just get to choose how much!