We all make mistakes – we're human!
But throwing an super fun party for your child can be a breeze – once you know which stress-inducing mistakes to avoid.
Read this quick post to discover 5 common birthday party planning pitfalls (and how to easily avoid them!)
Scheduling food and activities for the same time slot
Nothing derails a birthday party faster than a spilled drink or plate of food that (inevitably) gets stepped on. Avoid disaster by scheduling games and entertainment separately from the time when kids eat.

Trying to plan the entire party by yourself 
Sure you can do everything yourself, but it's harder and more stressful than you think.  Recruit enough help before the party so that you have a chance to relax and enjoy your child's special day, too.

Choosing a date before finding out if the best friend is free
It's deceptively easy to just invite everyone and hope for the best, but a pro-tip is to check-in with the parents of your child's best friend before choosing a date is a guaranteed win for everyone.

Planning an outdoor party without a backup plan
Avoid huge disappointment by making sure you have a plan for inclement weather that's better than just "hoping for the best" . As they say in show business, "The party must go on!"

Waiting until the last minute to start planning
The sooner you start planning, the more choices you'll have.
Let my experience performing for hundreds of parties guide you and avoid falling into these 5 common birthday party planning traps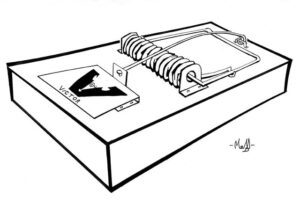 – you'll be happy you did!