Special events in and around King of Prussia will be enhanced with the unique magical entertainment of magician Rick Dziekan and DZ Magic. Rick grew up in King of Prussia and has been entertaining audiences in the King of Prussia area for many years.
Rick takes the time to customize and tailor every performance is customized to suit the organizer's needs. This assures that the event will be fun, entertaining, and easy! See below for some ideas on performances, whether it be mndreading, closeup magic, a stage show, or a party for kids in your living room.
If you are interested in something a little different, just ask! For Birthday party magic, you may wish to check out our page dedicated to Birthday Party Magic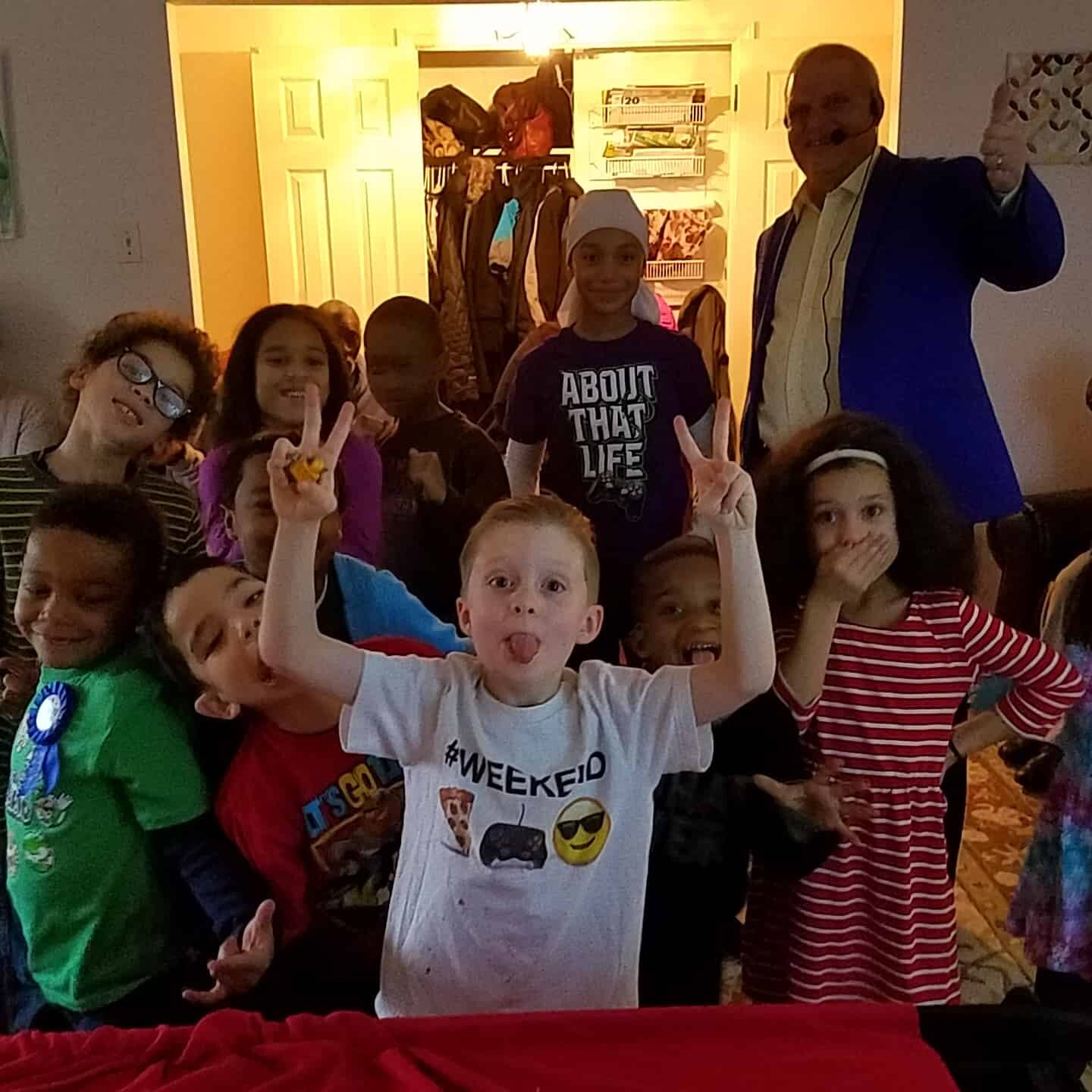 Expect the Best
Rick has trained in the magic arts with some of the top magicians near Chalfont PA and nationally,  and is a magic teacher himself, instructing Chalfont area youths in magic since 2005. Unlike many magicians in Chalfont PA , Rick is not satisfied with classic tricks and the standard patter  -- he's always seeking new illusions and effects that haven't been seen anywhere else. Hire Rick to demonstrate these miracles at your event in Chalfont PA and you'll be the talk of the town!
Your VIP is the Star of the Show
Whether it's a birthday child,  grandmom, a special volunteer, or anyone else you'd like to honor, Rick will ensure that an effect is incorporated into the magic show which makes them the star of the show. They will have the opportunity to be on stage and make the magic happen. This is a wonderful photo opportunity and will be remembered forever!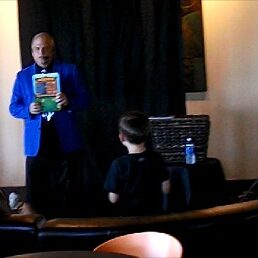 Fun & Memorable King of Prussia Magic Show
Odds are, you may only host a magic-themed birthday party once, so you'll the magic show to be fun, fast-paced, and hilarious. You want to not just entertain the kids, but keep the adults having fun and engaged too - and with Rick as your King of Prussia magician, the whole audience will be!
Each & Every Child and Adult Will Have a Super Time
The birthday kid gets showered with plenty of positive attention from the magician and gets to help with the best tricks, but everybody participates in DZ Magic's magic show!
Imagine - your child might even get to float in mid-air!
So easy for you!
It's easy to be a Rock Star parent! Just call DZ Magic and ask about his rates and options. We'll talk you through everything – it's a free magic birthday party consultation!
Doylestown ​Birthday Party Magic Show:
A fun-filled birthday party magic show filled with illusions designed especially for your child's celebration. The birthday child will be the star of the show, making the magic happen! All of the other children will be laughing, applauding,  and having a rip-roaring time. The DZ Magic birthday magic show is filled with audience interaction, giggles, amusement and amazement. This show is ideal for children ages 4-13.
Please contact us at [email protected] with your needs and to obtain additional, free information:
Rick Dziekan
DZ Magic
Expert King of Prussia PA Magician