Chalfont, PA Magician
The question -- What will make your special event special?
The answer -- Book and enjoy a magic show from Chalfont's Premier magician -- Rick Dziekan and DZ Magic!
Recognized throughout the area, and especially enjoyed in his Chalfont hometown, Rick's been providing laughs and magical "wows" for years.
Silly effects like the mysterious "knotty silks" provide many laughs per minute, a straightjacket escape adds an element of real danger, and paranormal effects push the boundary between science and mysticism. DZ magic can customize a magic show for you and your event. Based on your preferences and the ages and desires of the audience, the show is always clean but the balance between silliness and light-hearted sophistication  is selected just for you.
But for you, there's another huge advantage over any other soft of party entertainment -- we're locally based  -- and offer huge discounts for our neighbors in Chalfont! This makes it far and away Chalfont's best value for party entertainment.  Special savings offers are often posted on our facebook page.
If you'd like your party to be simple and fun, call 215-948-2658 and arrange a show with DZ magic today. Visit our home page to see all the various types of shows we offer, or jump straight to our special page all about birthday party magic.
Please contact us at [email protected] with your needs and to obtain additional, free information:
Rick Dziekan
DZ Magic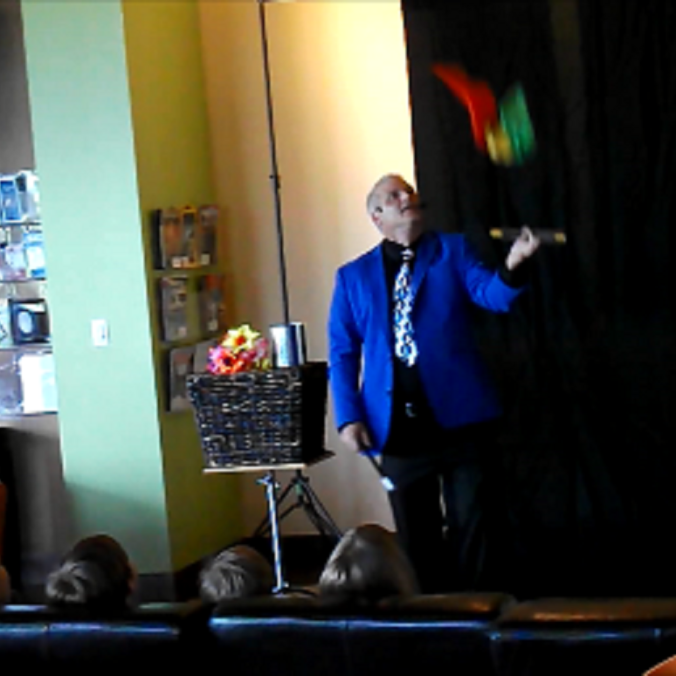 Expect the Best
Rick has trained in the magic arts with some of the top magicians near Chalfont PA and nationally,  and is a magic teacher himself, instructing Chalfont area youths in magic since 2005. Unlike many magicians in Chalfont PA , Rick is not satisfied with classic tricks and the standard patter  -- he's always seeking new illusions and effects that haven't been seen anywhere else. Hire Rick to demonstrate these miracles at your event in Chalfont PA and you'll be the talk of the town!
Your VIP is the Star of the Show
Whether it's a birthday child,  grandmom, a special volunteer, or anyone else you'd like to honor, Rick will ensure that an effect is incorporated into the magic show which makes them the star of the show. They will have the opportunity to be on stage and make the magic happen. This is a wonderful photo opportunity and will be remembered forever!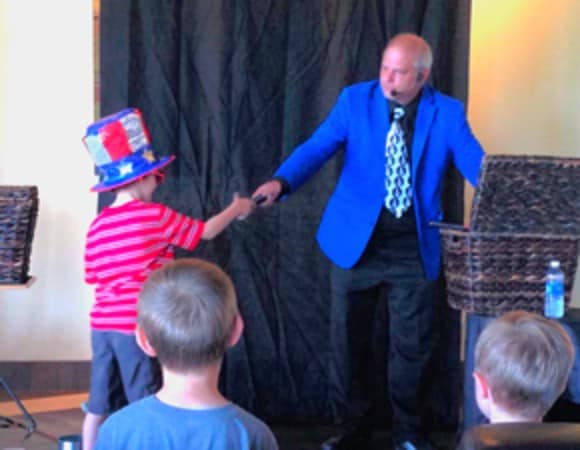 Chalfont Birthday Party Magic Show:
Planning a birthday party in Chalfont PA? Want an fun and super simple idea to entertain the kids?  How about booking a birthday party magic show?
All the guests will have an awesome time and you'll be voted the MVP (Most Valuable Parent) because your child will be the star of a your very own  show. All the guests will have a fantastic time and will remember it forever.
It's hilarious! Hysterical! Astonishing!