DZ Magic is the best choice for a Lower Merion, PA Magician
Looking for Party Entertainment in Lower Merion? It's easier than you think. Have a magician from DZ Magic perform at your home in Lower Merion -- it's an unforgettable experience. You'll be astounded by miracles that happen literally right in front of you and your guests. An unique experience that has to be seen to be believed. As a professional magician in Lower Merion, we are DEDICATED to making your event special and extra fun.
Please visit our page dedicated to  Birthday Party Magic or explore our site to see what sort of other wonderful magic offerings we can provide in Lower Merion PA. ​
Please contact us at [email protected] with your needs and to obtain additional, free information:
Rick Dziekan
DZ Magic
Lower Merion's "magician's magician"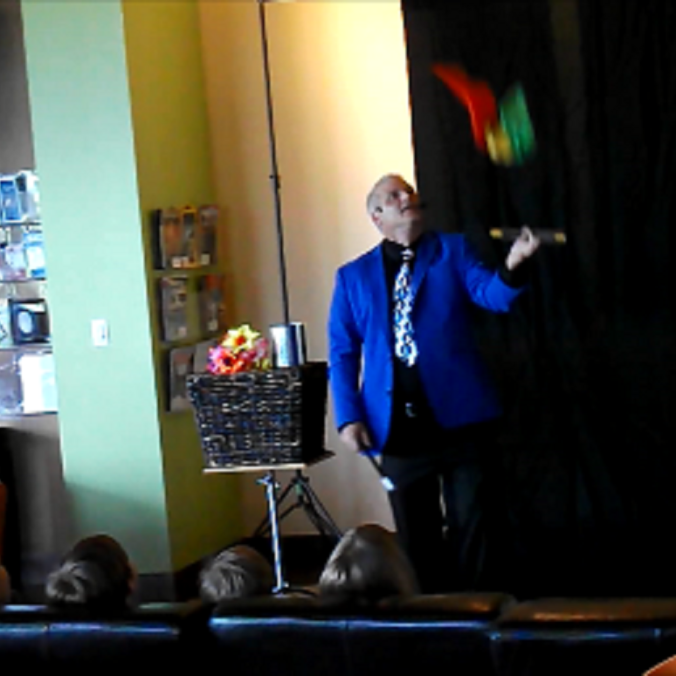 Expect the Best
Rick has trained in the magic arts with some of the top magicians near Lower Merion, the Philly region, and nationally,  and is a magic teacher himself, instructing area youths in magic since 2005. Unlike many magicians in Montgomery County, Rick is not satisfied with classic tricks and the standard patter  -- he's always seeking new illusions and effects that haven't been seen anywhere else. Hire Rick to demonstrate these miracles at your event in Lower Merion PA and you'll be the talk of the town!
Your VIP is the Star of the Show
Whether it's a birthday child,  grandmom, a special volunteer, or anyone else you'd like to honor, Rick will ensure that an effect is incorporated into the magic show which makes them the star of the show. They will have the opportunity to be on stage and make the magic happen. This is a wonderful photo opportunity and will be remembered forever! There's no question - if you want magicical entertainment in Lower Merion that's fun for the whole family, DZ Magic is your solution.
Lower Merion Birthday Party Magic Show:
Planning a birthday party in Lower Merion PA? Want an idea that's simple and fun? How about booking a birthday party magic show?
You'll be a superstar parent because your child will be the star of a unique show. Everyone else will have a fabulous time and will remember the party for years.
It's Hilarious! Astonishing! Amazing! And just plain fun!