Wedding Reception Strolling Magic:
One great way, often overlooked, to add fun to your wedding celebration is to have a magician perform strolling magic. This sort of close-up magic engages directly with guests wherever they may be. It does not require a stage, lighting, or sound system. This is ideal for the cocktail hour between the ceremony and reception, when the bridal party is often tied up in a photo session and guests have little to do. Wedding party strolling magic enriches the overall experience and ambiance. A huge advantage for weddings is that the wandering magician gets people talking and conversations started, and will give you memories to talk about for years to come.
A special effect or two including a memorable souvenir will be performed just for the bride & groom and will leave them with a keepsake they will remember forever!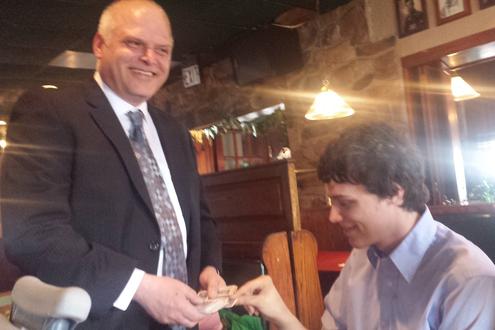 Perfect Pre-Dinner Wedding Entertainment
If you've ever been to a wedding, you've experienced the dreaded wedding reception "dead zone." It happens right after the ceremony -- the newlyweds are tied up with the photographer and everyone at the reception is standing around in line for drinks and just waiting for the fun to begin.
A lot of times, the newlyweds don't arrive at the reception hall for over an hour…
This is the perfect time to provide elegant entertainment for your guests. A touch of wedding magic will enliven that time, astonish young and old alike, and set the perfect tone for the rest of the celebration.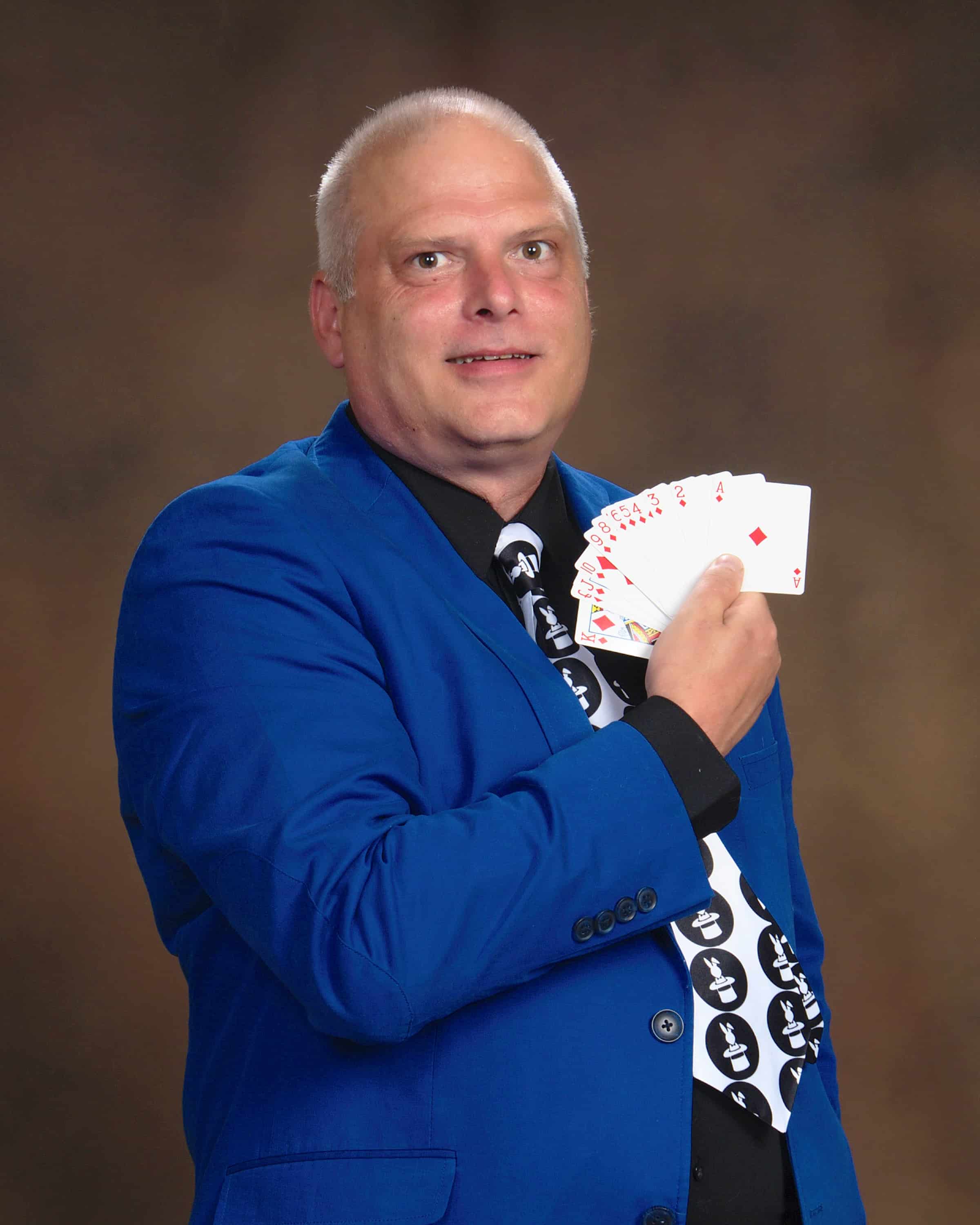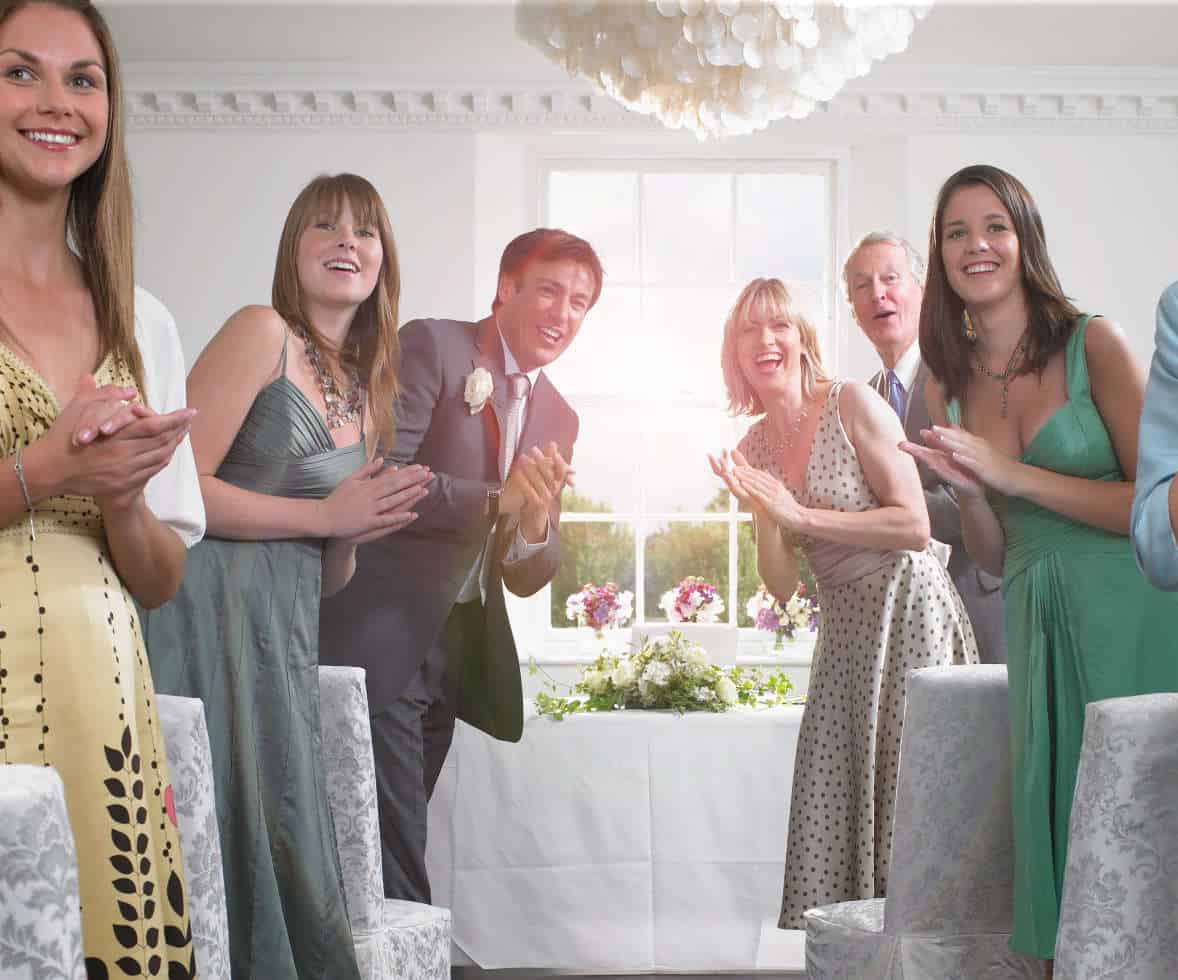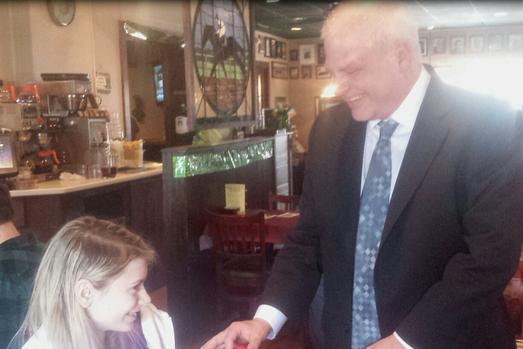 5 Major Reasons to Book Rick Dziekan & DZ Magic:
Hilarious: Rick's magic shows are packed with comical situations, jokes and illusions.
Customized: All audiences are unique and deserve a show tailored just for them. A wedding party deserves a more sophisticated show than a kids's birthday party. Wedding reception magic shows have material designed especially for brides and their guests and you can rest assured that the routines will be ideal for your guests!
Hassle-free: Rick is responsive whether contacted by email or phone and is sure to help you plan the perfect party by quickly addressing and questions or concerns.
Professional: Rick is the consummate professional, arriving before the show to allow plenty of time for setup, greeting everyone, and putting on a great show.
Easy: The show takes up a small space, wherever YOU like, and there's no mess to clean up.
How to find a Wedding Entertainer
You search and search, and the results just get more confusing. Search engines deliver a whole laundry list of different close up magicians and magicians for hire in Philadelphia, Bucks & Montgomery Counties, and the like… but no real context . you want better odds than just tossing a dart at the wall… you need your wedding to be a big success and a lot depends on making the right decision.
If you want a wedding magician and entertainer to make sure everyone has the best possible time contact Rick now to check his availability (some bookings are already filled for weddings in 2018 and 2019 so book early to avoid disappointment).
Frequently Asked Questions For Hiring Rick DZ Magic as a Magician at your Wedding Reception
Here are several questions that often come up when we are contacted about a performance for family reunion.
Q: What do I need to do?​
Simple, as the wedding reception organizer you need to do very little! We will need the space, time and details of of show venue. We'll do the rest.
Q: What happens while the magician sets up for the wedding?
A: Setup is nearly instant for walkaround magic at a Wedding reception or wedding cocktail hour.
Q: What sort of area is needed for the show?
A: No space at all for wedding closeup magic - the magician mingles through the crowd.
Q: Are photos & videos permitted?
A: Yes. Please feel free to record whatever you like to preserve your memories of your event.
Q: What sort of packages do you offer?
We offer several different show packages (which are the best deals) and can customize for the specific needs of the event.
Please contact us at [email protected] with your needs and to obtain additional, free information:
Rick Dziekan
DZ Magic
215-948-2658